Indigenous landscapes
"At Eva's Garden Design we are committed to encouraging the use of indigenous plants. We pride ourselves in providing our clients with the valuable knowledge and expertise required in creating truly magnificent natural outdoor spaces that are lush and flourish throughout the year with a minimal use of water"
Exotic plants have for many years contributed to the final framing and beautification of garden landscapes alike and while some exotics are not invasive or prone to being pests they do require excessive watering.
With urban wilderness movements on the rise and the need to conserve water and lessen our ecological footprint growing it's easy to see why Indigenous plant life is fast becoming a favourite in not only contributing significantly towards preserving water but in saving you money on ever increasing utility bills too!
"After all, there are no hosepipes in nature yet South Africa boasts such a vibrancy of natural flora that the whole world is talking about it!"
Enjoy the benefits of indigenous alternatives…
Save water and money:
Cut down on your utility bills and do your bit by contributing towards and environmentally sustainable future by conserving our precious water resources.
Sustainable:
Assists in recreating a natural balance in the eco-system and increasing biodiversity which encourages important bird, butterfly and other wildlife all while preserving our rich natural heritage.
Endless natural beauty:
Indigenous landscaping is wildly attractive adding instant appeal and gratification. Evergreen and minimal water required makes for easy to maintain vibrant natural outdoor spaces at any time of the year.
Lower in maintenance:
A healthy indigenous plant positioned in the right spot needs minimal care.
Healthier:
Naturally occurring and less prone to pests and diseases which requires expensive pesticides and fungicides and further add to environmental pollution.
Practical:
Indigenous landscaping can be designed to create impenetrable barriers to block out natural elements such as wind and sun and even sound for a sanctuary of tranquillity.
Sensory appeal:
Not only are indigenous plants water-savers but some also exude wonderful perfumes or release a strong aroma when touched and with careful planning we can help you create a landscape that evokes your senses with the scents of Africa all year round! Think jasmine, freesias and scented agapanthus, the wild honeysuckle tree and peppermint.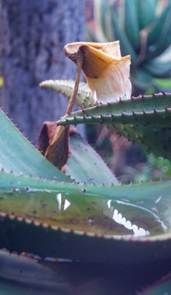 As breath-taking as they may be, harnessing the advancements of environmentally sustainable solutions, technologies and best practises for all reduced consumption and utility bills doesn't end with indigenous landscaping…
From the ground up…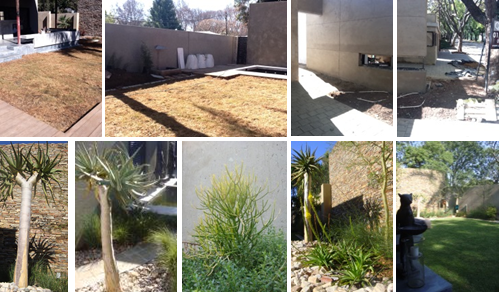 Indigenous plants come in such a wide variety to suite every landscape style and lifestyle need, from vibrantly coloured aloes, succulents and flowers to scented bulbs, magnificent trees and the most delicate climbers and ground covers.
DID YOU KNOW?
Beyond gorgeous summer displays, peak months are June, July and August, the bleakest and driest months for most of Southern Africa. In these months the countryside comes alive with thousands of red, orange and yellow blooms of many aloe species, ensuring survival for many bird species.
"Whether you're starting from scratch, looking for the ultimate water-wise ally or simply looking to rejuvenate your greenscape with new plants, discover indigenous and the expertise of the Eva's Garden Design team to show you how."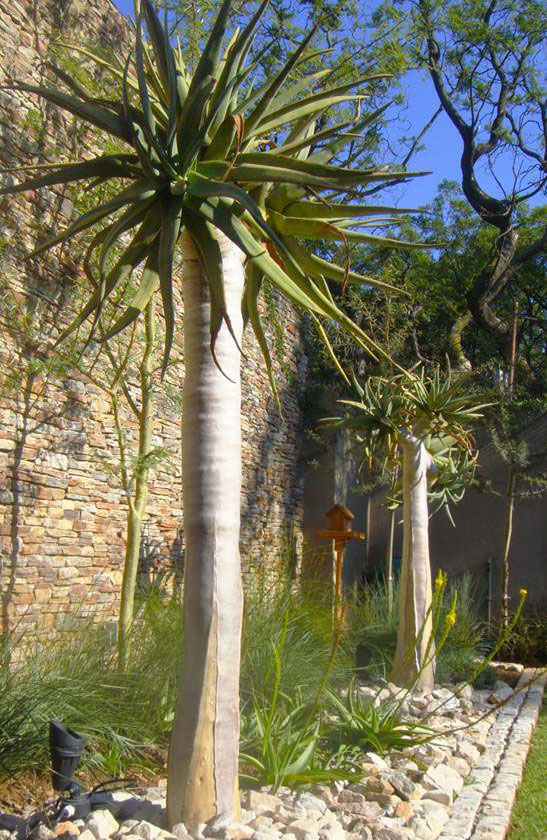 DID YOU KNOW?
Professional landscaping is not only essential to a quality finish, but is the key ingredient to adding value to your property.
Read more